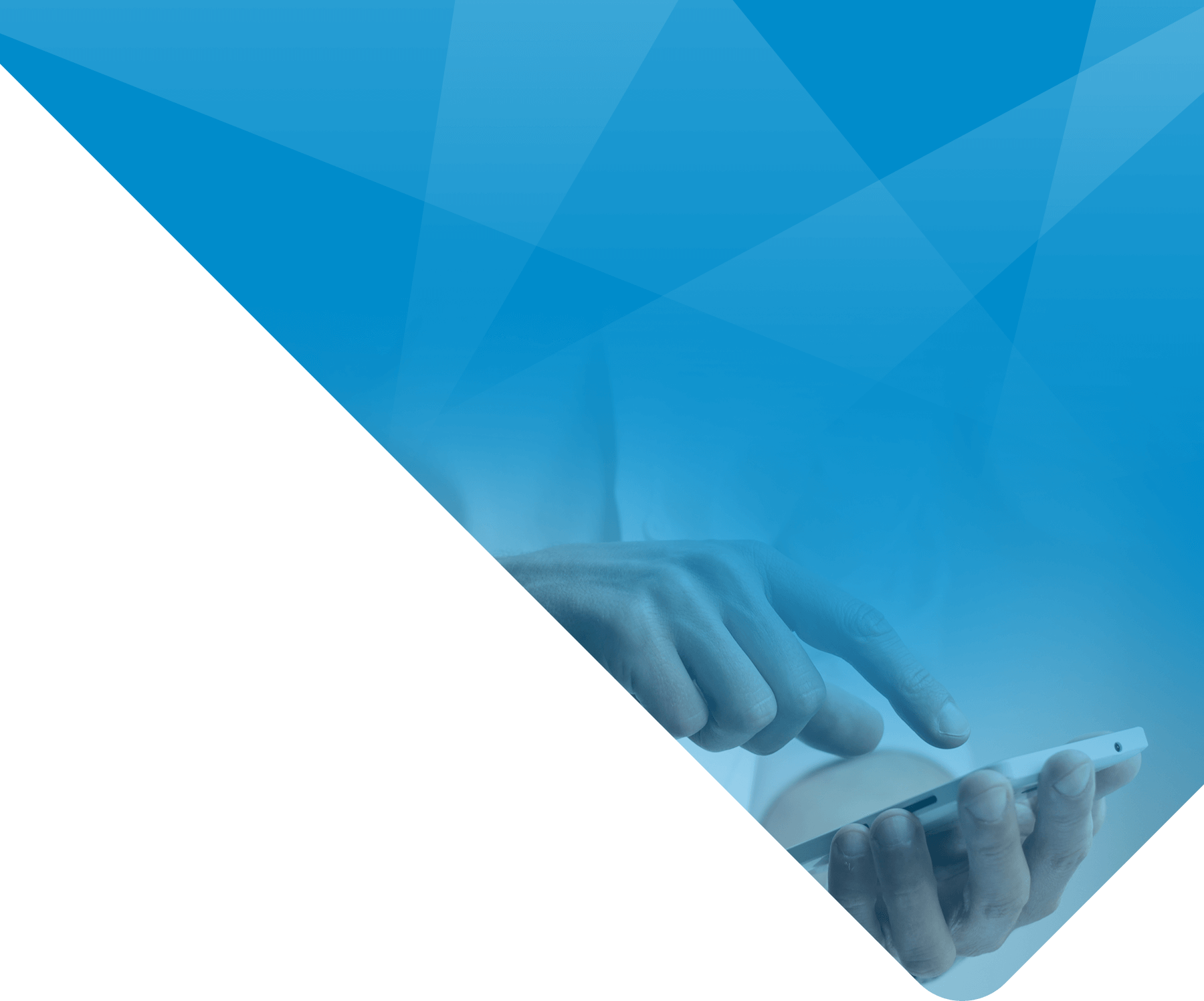 Phones
Unbox, plug in and you're good to go.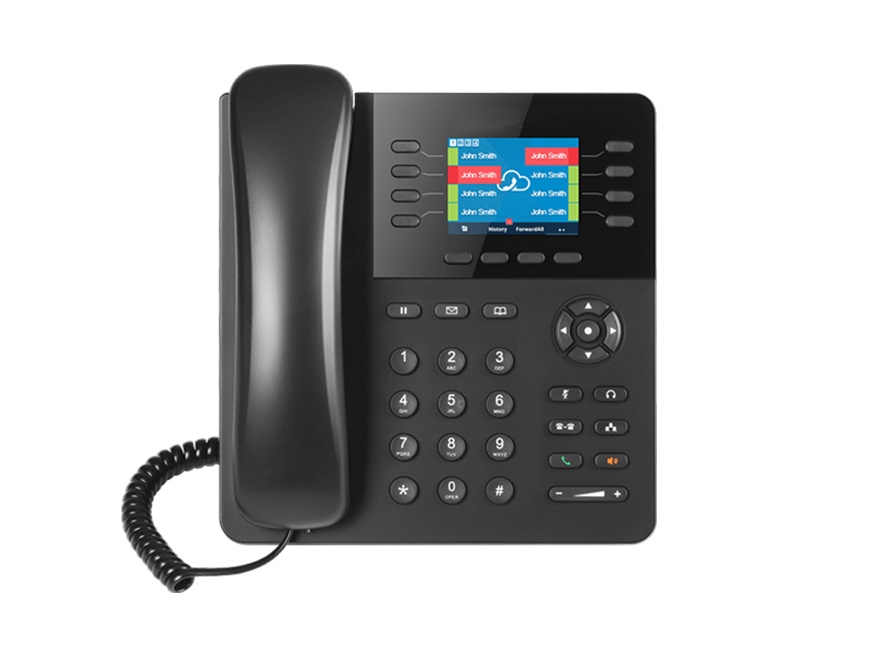 InteliCall Business One
Our slick and compact desk phone is easy to use, has all the key call handling features on dedicated buttons and plenty of space for customisable shortcuts.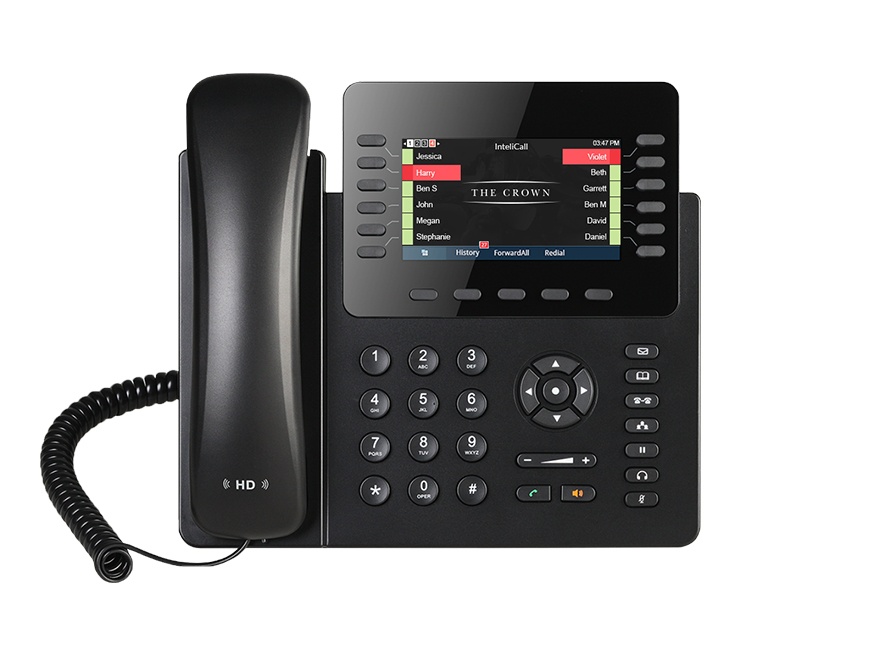 InteliCall Business Pro
Our larger screen phone is ideal for users who like to have more shortcut buttons for quick dialing and transfering to extensions as well as all the important call handling features on buttons.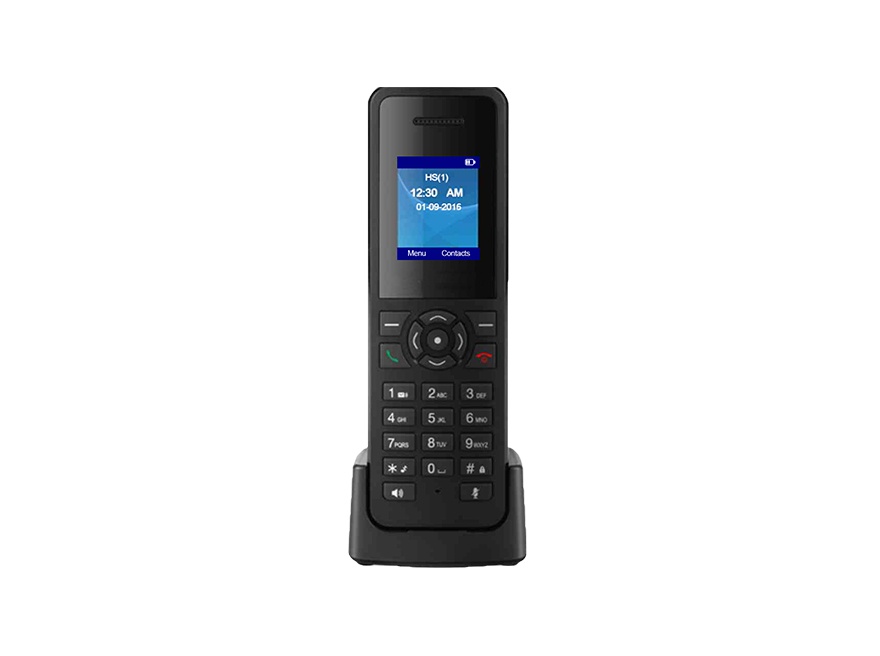 InteliCall Cordless
Our cordless phones are great for users who move around in the building and need to take a phone wherever they go.
All of our phones are easy to use and work out of the box.
High Quality Audio
Our platform uses advanced HD audio for clear sound.
Adjust with the panel
Thanks to integration with InteliCall, it's effortless to customise your phones using the panel.
Just plug in
Phones are sent fully configured for your system, so all you have to do is plug them in and start making calls!
Delivered next day
Phones will be sent out for next day delivery, so you'll be up and running in no time.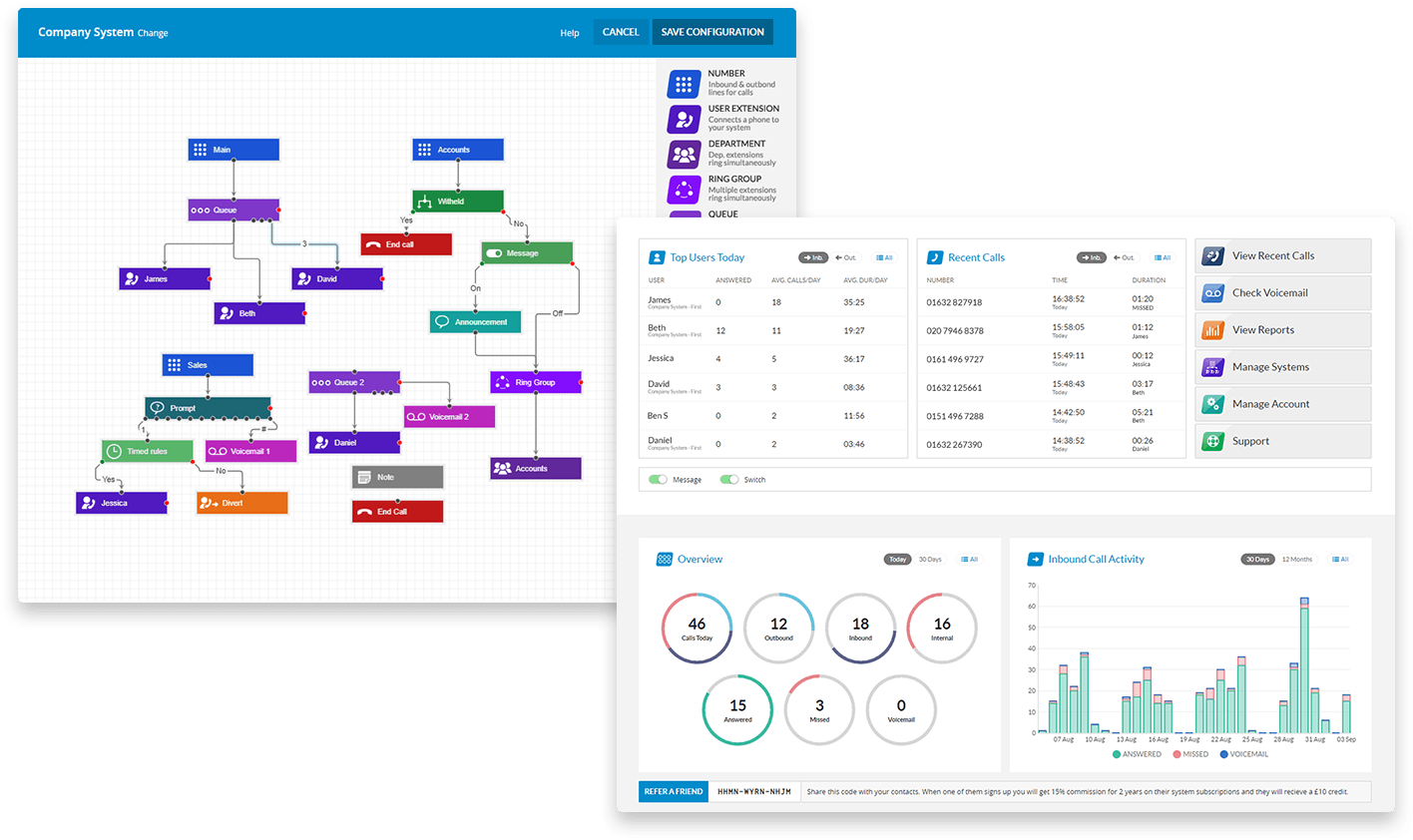 Seamlessly integrated into the InteliCall Platform
All of our phones are integrated into the InteliCall Platform, providing you with tons of features and call data that allows you to improve the way your business handles calls.
"We completely overhauled the way we were handling calls, our new menus guide the customer to the right team quickly and we're able to spend less time passing people around. It was very refreshing to do all of this ourselves, we were able to make quick revisions until we had it running perfectly."
Accessories
We have a range of optional accesories available - add these to your system any time through the portal.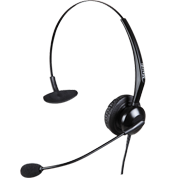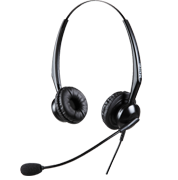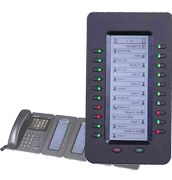 Start building your system
get started in minutes